I write about business — and for businesses.
My focus is on energy, finance and technology. I've been covering these fields in Latin America for more than two decades.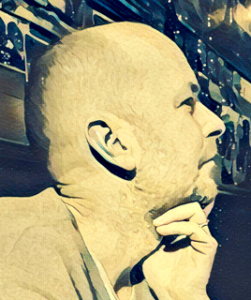 My work has appeared in the Financial Times, LatinFinance, Latin Trade, The New York Times, S&P Global Platts and other publications.
What does this mean for you?
It means that if you hire me, you get a writer who knows how to get the interviews and research to write clear and engaging content for your publication or your marketing and sales needs.
This is what I can do for you:
JOURNALISM
Having covered Latin America as a reporter for so many years, I've seen a lot of economic, political and social volatility. The result? I can spot trends and write fast-breaking articles and engaging features that explain complex issues in an easy-to-understand way.
COPYWRITING
To attract customers and keep shareholders in the know, content matters. Tell a great story and people will move to act. I can write your newsletters, press releases, web copy, white papers and more.
COPYEDITING
I make sure the copy is accurate before tightening the language and punching up the prose so it engages readers and keeps them coming back for more.
GHOSTWRITING
Hand me your content, and I'll shape it into engaging prose. Or I can interview you to find out what you want to say in a blog post or opinion piece, and then do the writing.
TRANSLATIONS
I can turn your Spanish content into native English so you can show it to investors, shareholders or prospective clients. Quick work, no weird phrases.
RESEARCH
If you need an industry report or a series of interviews with executives or experts, you can count on me. My expertise is getting the details by asking the right questions to people in the know. I've done research reports for businesses, investors and global advisory firms, including over-the-phone briefs, so they can make decisions on what to do with their businesses or money.
Examples?
Please take a look at my portfolio.
If you want to get in touch, please do. My email and phone numbers are below.
Or you can reach out to me on social media:
Thanks.